Registered Professional
Land Surveying
Licensed professional Land Surveyor in Central Georgia and South Metro Atlanta.
Contact us
Experienced Professional
With decades of experience, our team handles each step of your survey process with respect and professionalism. We complete every job with meticulous attention to detail.
Integrity & Honesty
Our company was built upon a commitment to integrity and this foundation remains true to this day. Whether completing a construction survey for a company or a land survey for a private landowner, we can be trusted to give a thorough and honest report.
Technical Expertise
From utilizing the latest survey equipment to collecting data to interpreting the results, we are trained and capable professionals. We stay up-to-date on the advancements in technology and methodology to achieve the most accurate results for our clients.
Registered Professional Land Surveying services
Surveying Pike County
and surrounding area
Registered Professional Land Surveyor in the South Atlanta and Middle Georgia area, including Pike County, Spalding County, Lamar County, Upson County, Butts County, Henry County, Fayette County, Meriwether County, Coweta County, Zebulon, Barnesville, Griffin, Hampton, Fayetteville, Peachtree City, Thomaston, and more.
Our Services
Land Surveying services
in Middle Georgia and South Atlanta
Terra Services Co., LLC is headed by Randy Davis.
Georgia Registered Professional Land Surveyor #3448
Graduate of Middle Georgia College
SAMSOG (Surveying and Mapping Society of Georgia) member
20 years experience including 6 years in the utility right-of-way industry
A  wide range of experience ranging from rural boundary surveys, road construction, column line layout for mid-rise structures in Atlanta.
Contact us now for your next project!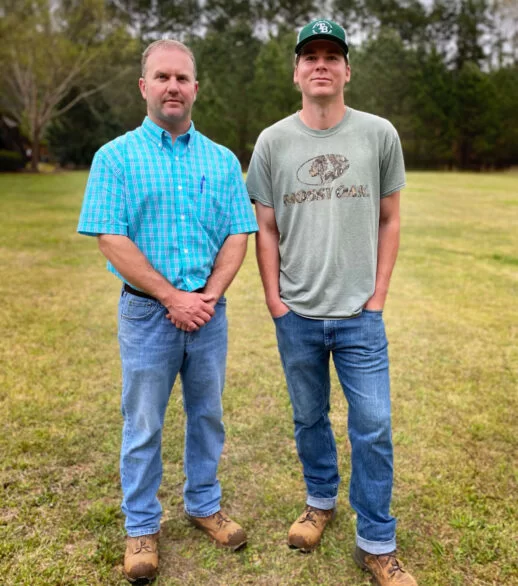 Testimonials
See what our customers are saying
Responsive in a timely manner, and efficient.
shane turner
Randy knows surveying better than anyone I have met, a true professional!
H. Salient
Randy is very knowledgeable, professional, and responsive. I highly recommend him.
Ruth Davis
We are starting a project and needed a surveyor asap for our property. We hired Randy at Terra Services last week and he was very professional, efficient, and knows what he's doing.
Susie Simpkins
Randy is very professional and responsive. He helped out with very short notice and did an excellent job. Highly recommend!
Jessica Butler
Randy has surveyed several properties for me. He has always been very dedicated to providing quality service in a timely manner. Highly recommended!
Kacie Edwards
Randy is very dependable and responsible! He is always professional and knows his work. He is the only surveyor we will use.
Whitney Gross
Randy is our go-to surveyor for ourselves and our clients! He is meticulous with his work and goes the extra mile to ensure all aspects of his report have been considered and addressed. He's responsive and timely and well priced for the service he provides!! Give Randy Davis a call for all your surveying needs!
Deanna Potts
Randy surveyed some property we were selling. He was professional, dependable, and reasonable in price. I would highly recommend him to anyone who is looking for a surveyor.
Diane Beres
Needed a survey to sale some property. Randy got the job done in a timely manner and at a great price. Very informative and professional service.
Doug Dunn
Recent Posts
Latest News & Blog
He, she, they are always lying and are not here right now, are they? Unless he, she, they are Land Surveyors, they have no business telling anyone where the boundary lines are. Real Estate Agents and sellers of real property are only trying to make a sale. Only a Professional Land Surveyor licensed in the State of Georgia can tell you where a property line is. Given the opportunity, any person will lie to protect or improve his interest.
Possibly. Old, ancient (established) fence can be a good indicator of boundary lines but should not be assumed to be the line. Neither you or I were there when the fence was installed so the only way to tell where the actual line is, is to survey and measure the line and compare the measurement between corner monuments to the existing records (deeds and plats). I have seen old barbed wire fence as much as 50 feet off of the line.
I/we are performing a professional service on your most valuable possession – your house and land. And unlike other investments to your property such as new vinyl siding, new floors, a deck built on the back of your house, a survey delineating boundary lines is a one and done cost if you preserve the survey markings and monuments.
Most people only see the survey crew come out and put stakes in the ground and are unaware of the preparation of the field work. The first part and most important part of a survey is the records research. Research is done not only on your property but also the surrounding properties to look for overlaps or gaps in ownership. The records (deeds and plats) are carefully evaluated and compiled and then field measurements and compared to the records. My goal is not to be cheap. My goal is to give you the best Survey possible at a competitive price.
In addition to the field work, we have equipment to pay for, insurance on equipment, insurance of vehicles, and cost of materials to pay for.
The expensive equipment you see is only taking the measurements. The ability to think and rationalize through a problem and discrepancy is what sets Professional Land Surveyors apart.