Registered Professional
Land Surveying
Licensed professional Land Surveyor in Central Georgia and South Metro Atlanta.
Contact us
Experienced Professional
With decades of experience, our team handles each step of your survey process with respect and professionalism. We complete every job with meticulous attention to detail.
Integrity & Honesty
Our company was built upon a commitment to integrity and this foundation remains true to this day. Whether completing a construction survey for a company or a land survey for a private landowner, we can be trusted to give a thorough and honest report.
Technical Expertise
From utilizing the latest survey equipment to collecting data to interpreting the results, we are trained and capable professionals. We stay up-to-date on the advancements in technology and methodology to achieve the most accurate results for our clients.
Registered Professional Land Surveying services
Land Surveyor Services for
Spalding County, GA
You can count us at Terra Services as your dependable and experienced Land Surveyor company serving the Spalding County, GA area and beyond with an array of exceptional quality Registered Professional Land Surveying services.
Land Surveyor Services
Our land surveying capabilities are designed for environmental engineering companies, federal and state agencies, residential and construction applications, institutions, utilities/pipelines, and other projects that require the services of a Georgia Professional Land Surveyor.
Our land surveying team offers:
Boundary Surveys
Land surveyors carry out boundary surveys for the purpose of locating property lines and true corners for parcels of land in deeds. In addition, these surveyors find out the size of easements and encroachments, and sometimes the restrictions mandated by state or local property rules.
Construction Staking
A land surveyor uses construction staking as part of layout surveys to accurately interpret architectural and civil engineering plans. These surveys include calculations of elevations and offset survey locations. The process of staking pinpoints the location and elevation of particular improvements. The stakes are shown on approved engineering and/or architectural plans.
Property Line Staking
A land surveyor handles line staking services for various properties and features, including outbuildings, building enhancements, and fences. This service also effectively raises the value of properties.
Topographic Surveys
These surveys, also referred to as contour surveys, locate grading elevations and features on parcels of land. They are also often needed for construction projects, civil engineering designs, and real estate deals.
ALTA/NSPS Land Title Surveys
Land title surveys include various important pieces of information, including easements, encroachments, land ownership information, real property, property lines, liens, and boundaries.
FEMA-Flood Elevation Certificates
A FEMA flood elevation certificate categorizes properties in a FEMA flood map zone and may be used to select flood insurance rates.
As-Built Surveys
An experienced land surveyor company can perform as-built surveys to pinpoint construction enhancements. Zoning boards at the local and state level often ask for these surveys during the period of a construction project.
Contact Us for an Experienced Land Surveyor Near Me
To learn more about the land surveying capabilities we offer for Spalding County, GA and the surrounding region, call us today at 770.468.9838 or fill out our contact form and send us a message.
Our Services
Land Surveying services
in Middle Georgia and South Atlanta
Terra Services Co., LLC is headed by Randy Davis.
Georgia Registered Professional Land Surveyor #3448
Graduate of Middle Georgia College
SAMSOG (Surveying and Mapping Society of Georgia) member
20 years experience including 6 years in the utility right-of-way industry
A  wide range of experience ranging from rural boundary surveys, road construction, column line layout for mid-rise structures in Atlanta.
Contact us now for your next project!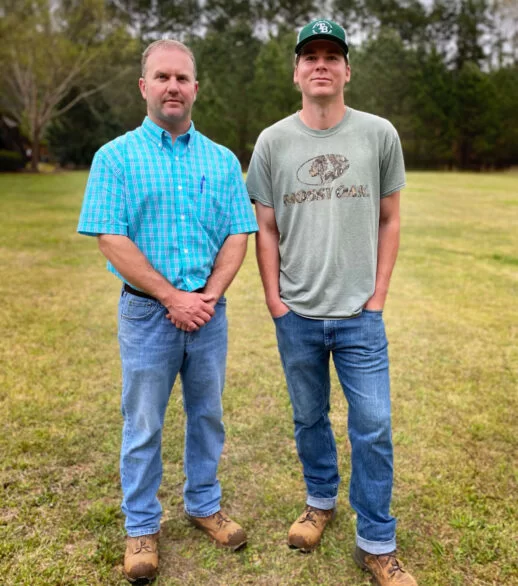 Recent Posts
Latest News & Blog
He, she, they are always lying and are not here right now, are they? Unless he, she, they are Land Surveyors, they have no business telling anyone where the boundary lines are. Real Estate Agents and sellers of real property are only trying to make a sale. Only a Professional Land Surveyor licensed in the State of Georgia can tell you where a property line is. Given the opportunity, any person will lie to protect or improve his interest.
Possibly. Old, ancient (established) fence can be a good indicator of boundary lines but should not be assumed to the be line. Neither you or I were there when the fence was installed so the only way to tell where the actual line is, is to survey and measure the line and compare the measurement between corner monuments to the existing records (deeds and plats). I have seen old barbed wire fence as much as 50 feet off of the line.
I/we are performing a professional service on your most valuable possession – your house and land. And unlike other investments to your property such as new vinyl siding, new floors, a deck built on the back of your house, a survey delineating boundary lines is a one and done cost if you preserve the survey markings and monuments.
Most people only see the survey crew come out and put stakes in the ground and are unaware of the preparation of the field work. The first part and most important part of a survey is the records research. Research is done not only on your property but also the surrounding properties to look for overlaps or gaps in ownership. The records (deeds and plats) are carefully evaluated and compiled and then field measurements and compared to the records. My goal is not to be cheap. My goal is to give you the best Survey possible at a competitive price.
In addition to the field work, we have equipment to pay for, insurance on equipment, insurance of vehicles, and cost of materials to pay for.
The expensive equipment you see is only taking the measurements. The ability to think and rationalize through a problem and discrepancy is what sets Professional Land Surveyors apart.